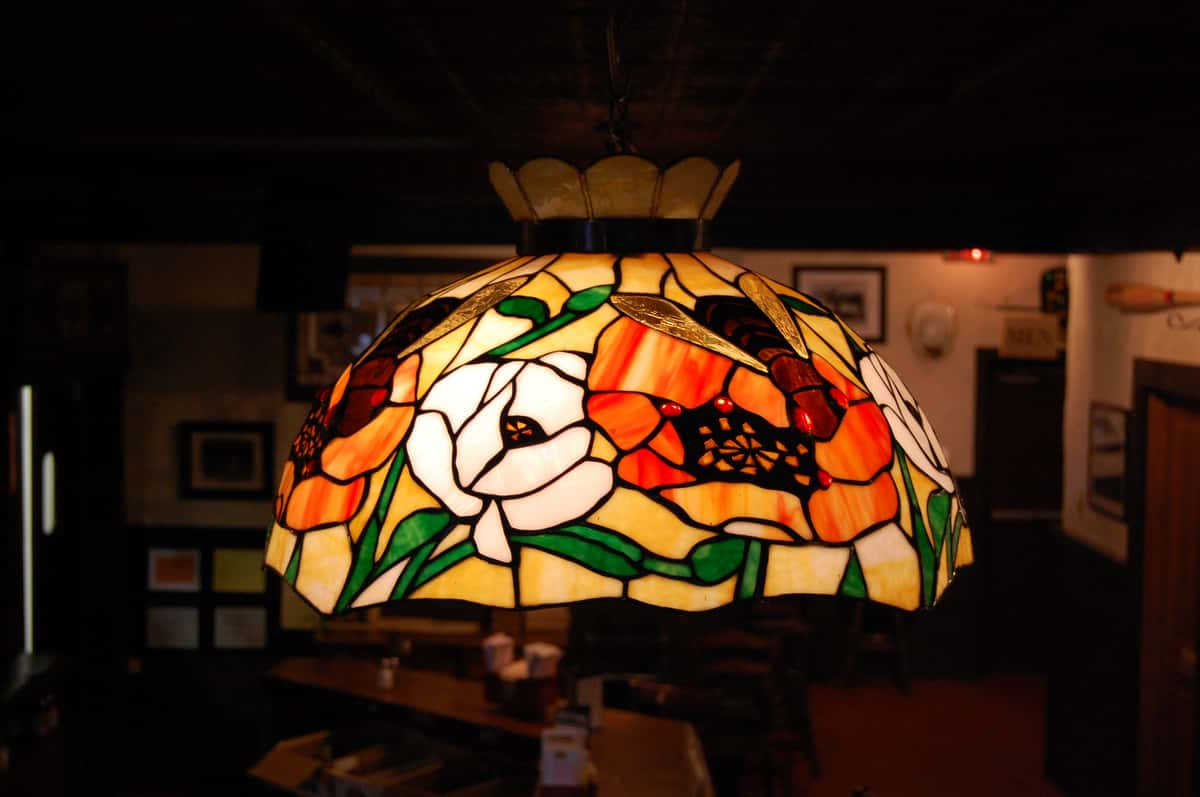 The Man Who Wouldn't Fall to Earth
The Man Who Wouldn't Fall to Earth
In February of 1955 I ran out of money , forcing me to withdraw from Stonehill College and, like a lot of others in those years of restlessness and romanticism, conspired to get myself "on the road". However, instead of California or Miami, this time I headed for Detroit
I had recently been reaquainted with a cousin of mine, Milton Boyd, a former FBI agent who lived in Grosse Pointe, Michigan, along St. Clair, a nice suberb of Detroit. He had invited me to live with him and his family. He had retired from the FBI and was then a Vice President of the Pfeiffer Brewery. Accordingly, he helped me get a job tending bar at the Brass Rail, a famous old place in downtown Detroit in Grand Circus Park, advertised as "The Longest Bar in Michigan". It must have had about 100 bar stools.
During this time I had no car and would either take a bus or hitch hike along Jefferson Avenue to go the eight miles to the Brass Rail. At this time it was not uncommon for people to bum rides all over the United States and many good people were apt to pick you up if you presented a decent appearance.
One day when I had my thumb out, a white cargo van stopped and the driver motioned me to get in the van. He looked to be in his early to mid sixties and he was very cheerful and pleasant in his manner. I told him I was going about eight miles to Grand Circus Park, that I was a bartender at the Brass Rail, and that I was very grateful for the hitch. We made mostly smalltalk for a couple of miles and since I noticed lots of rope, paint, equipment and tools in the cargo area, I asked him if he was a painter. He replied that he did some painting, but that he was mainly a Steeplejack.
The incongruity between the man's age and his occupation wowed me. Of course, I had to ask him what was the greatest height he had ever experienced, and he told me that he had set and painted the gold ball on the flagpole of the J.L.Hudson Company in Detroit. This climb, he said, was 150 feet above a 22 story building. "How long would it take you to climb that high?", I asked. He replied that it took him about an hour and a half, and pulling up his pant leg he said, "If I had my other leg it wouldn't take that long." He then showed me that the leg was wood all the way to above the knee. I was aghast. "Lost it in 1919 in a train accident in Vermont", he said, "but I never let it whip me. That wasn't the way I was raised. So I was determined to make the best of it.
When we werre approaching Griswold and Michigan Avenue he pulled over to let me out. After I thanked him for the ride, and before I closed the door of his truck, he hit me with this parting shot: "So, kid, remember that some men can sit on the sidewalk and sell pencils and other men can climb things. Good luck to you, son."
EPILOGUE:
Seventeen years after this experience, (and six months before I actually opened Bobby Byrne's Pub), I was tending bar at The Quarterdeck in Falmouth, Massachusetts, which was owned by a friend of mine, Chet Wright. This was in November of 1972, and one night I had a customer who had come in reading a periodical called "Midnight", and left it behind on the bar. While leafing through it, I came upon the following item on page 13: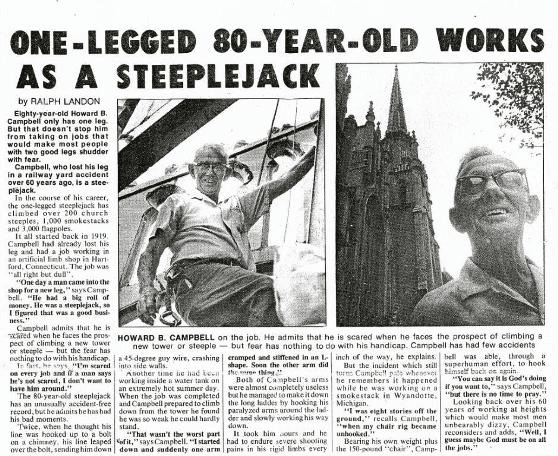 When I tell this story, many people refuse to believe it. I hope that you do believe it, for it really happened.